CHRISTOPHER DALE
Hi everyone, i`m a graduate of University of Cebu from the Philippines with a Business Degree a major of Marketing Management . the service here is really outstanding since it`s very convenient for me as a full time Marketing Manager and i can just easily insert this course to my hectic schedule. and not to mention you can easily understand the materials they are using and immediately see the changes within yourself and especially gain self-confidence. this site is trustworthy since your future will be insured and your money will be secured and you would have invested it wisely. i guarantee that you would get the best and hasty service since they give their all to give the best service. And you wouldn't even you`d be a graduate of TEFL in no time. Thank you TEFL!!!!
RHEENA HELLENA
I recommend this to everyone who wants to work as an Online Teacher in the most reputable schools/ or online teaching company.This course will help you build the best skills in teaching.From the start of doing the activities, platform it will give you already an idea what to do when it's your time to teach students in the future.I was really excited to be part of the team from the beginning and I have to finish everything within the time frame.And also one thing staff are very helpful everytime I need assistance just one click they will assist you. The whole experienced I had with this course was memorable.This course will make your dream job come true. Affordable yet will give you High earnings. I couldn't wait to have my own students enhancing their English skills.Excellent excellent.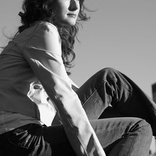 SYLVIA
I found this course to be a good mixture of challenging material and tutor support. It had been over 15 years since I'd last written an essay, and I'd never seen, let alone written a lesson plan before....so these were valuable activities to review and learn about. James was a really supportive tutor and answered all my questions along the way, so I could be sure I was on the right track. I enjoyed the fact that this was self-paced (apart from the deadline of course!), as I could fit it around my busy schedule. I learnt some really interesting things, for example, I'd never heard of top and bottom-down processing before, as a learning methodology. Also, I really appreciated learning about how to approach teaching at the beginner level. I wouldn't hesitate in recommending this course to other aspiring teachers.
ANDY
Before coming to China I was not sure if teaching English was for me. Committing myself to a long-term expensive course was not really an option for me, so when I found out about this course I was sold. The course is very convenient, practically at no cost and the material is very interesting and super useful. Never a dull moment! Especially the videos, of trainees and experienced trainers teaching, were really interesting. Once in China I believe the course helped me to find a job as it shows my commitment and to be honest you really learn a lot of practical skills. This makes me confident when I stand in front of a group of naughty little Chinese children 🙂 . I would recommend this course for working as a teacher to students as a second language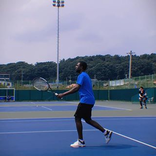 SHAWA
I am so happy to have taken this course and completed it till the last date. Also, I got help from one of the teachers I am really happy I got this certificate. I am already a teacher here in South Korea and i want to use this document to look for a higher paid job or better sill a prove that I am a qualified teacher. I am so happy I took the course because I have learned some new skills and strategies to use in my class. I will highly recommend this program to everyone it is very flexible and comfortable. You study anytime you are free and the lectures are well understood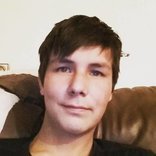 SIMON
I am very happy I took the TEFL course with WTI, they are very professional and helpful every step of the way. I am already an experienced teacher but my new school required me to have a TEFL or TESOL certificate. My friend recommended WTI as he has already taken the course and said a lot of nice things about them. About the course! I learned many new things about teaching such as how to motivate students in class, which came in very handy. The course was easy to follow, just simply watch the videos, read the content and answer the quiz. I had to complete a lesson plan and classroom management assignment and submit them in the course. Overall, I'm happy with this TEFL course provider.