TOP RATED ON GOABROAD
TOP RATED ON TRUSTPILOT
WHERE OUR GRADUATES ARE NOW
TAKE OUR QUIZ TO LEARN MORE ABOUT US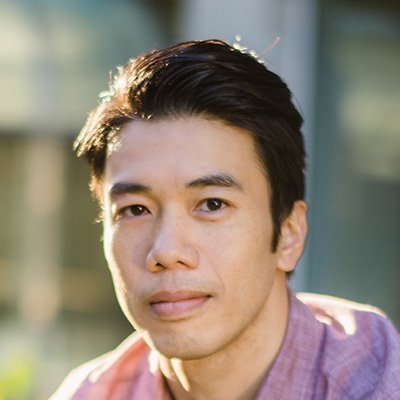 SUNG-HO
I just want to say a big thank you to WTI for your support in securing me a job in South Korea. I think it's only fair that I write this review in thanks for all the support I received after I completed the course. I live in South Korea and want to stay here for good, it's a beautiful and wonderful country. I recommend any teachers to work here. Although it took a few days for WTI to reply to my request, I'm so happy with the final outcome. They helped me secure a job in Seoul and my dreams have come true. I will be recommending WTI to my friends, thank you 🙂
PAULA
I would say that WTI was a good choice to take my TEFL course, they pretty much do everything they say they will do on their website. Tutor support was good when I needed help with my classroom management assignments, they also offered me job placement support, but I didn't need it due to me already having a job, but I appreciated them asking me. The course was easy to follow and I breezed through it pretty quickly, while leaning a thing or two. I think I would recommend the course if ever my friends need a TEFL.
CHARMAINE
I was very happy with the service I got from WTI. I took their most expensive course, because I wanted the full job placement and tutor support. They helped me throughout the course and did not disappoint. The course is very easy to understand, due to have videos and text in every module, and if I didn't understand something, the tutor support ewas there to help me. I have only just completed the course and received my hard copy, verification letter and transcript within a few days. They are being very supportive finding me a job and have connected me with schools in Vietnam, so I hope I will be moving there to work soon. I will definitely be recommending WTI to my friends in the future. There support is much appreciated and I thank them for their service 🙂
CASSIE
I want to travel around Asia and teach English as a second language. I took the tefl course from WTI expecting it to take a long time to get certified and start my journey of a life time. I was surprised when I had completed it within three weeks. I had great support throughout the course and that enabled me to complete it quickly. If I needed help my tutor was right there to help me with a click of a button. I already had a job lined up in south Korea so I didn't need help with job placement, but they did ask me on completion if I needed guidance with this service, so I appreciated that. I am just going through my work permit and visa for south Korea, and then I will be there in around one months time. I recommend this course 100%, thank you so much WTI
KIMBERLY
Hello everyone, my name is Kimberly and I am very excited to be TEFL certified. I was working in the in a call center, for very little salary. I wanted to move abroad and earn some more more to help my family. I took the course from WTI that helps you with job placement, and they helped me a lot with this, when I completed the course. They helped me secure a job in Thailand with a good salary and I am very happy about this. WTI have a great service, with tutor support just a click away if I ever needed help! I particularly liked doing the lesson plan assignments because this made me feel confident that I could them without any headaches. I will tell my friends about this course.
GORDON
I just secured a new job in Cambodia and the school asked me if I had a TEFL certificate and I said no. They told me to get one as soon as possible so I can start working immediately, so I searched the web and found WTI. They offered exactly what I was looking for! A 120 hour certificate that could be completed quickly. I took their two week intensive course that's good for teachers with experience, which meant I would be certified within two week, which was perfect for my situation. I completed it in 9 days and received my certification, and started working. The course is short and sweet but that being said, I did learn some new teaching methods that I will definitely use in the future. The tutor support is fast at responding and very nice to talk to. I would recommend this course to others.
OUR FRIENDS AND ACCREDITATION
LEGALIZATION SERVICE FOR DOCUMENTS
For teaching English in most countries or working online our standard certificate will be enough to secure you a job. However, if you want to work in countries such as China or Vietnam, you will need your TEFL/TESOL certificate notarized, authenticated, and legalized by the countries embassy.
If you require this service, we can help you with the process and take away all the stress that this involves.
The whole process for legalizing your certificate will cost you around $40 to $200 depending on the service you require. We can also give you a discount code to make the process a little cheaper.
For more information please don't hesitate to send us an email.
START YOUR TEFL JOURNEY TODAY!
Our online TEFL and TESOL courses, at the World TEFL Institute, will prepare you for teaching abroad in a classroom set up and teaching online from the comfort of your own home.
Every module has text, videos, quizzes, and your own personal tutor to help you through the course and give you positive feedback. Need help finding an English teaching job in any of the above fields? We, at the World TEFL Institute, have contacts all over the world, so we can help set you on your way to the destination of your choice. Join the World TEFL Institute for your brighter career ahead.